Sparky will be giving free hayrides from 12:00 pm until 3:00 pm.

Village Toy Store will have Free Face Painting by Jena from 12:00 pm until 2:00 pm.


Santa will be strolling around the village from 11:00 am until 2:30 pm.

Brewster Bayside Skippers will be performing from 11:00 am until 12:00 pm.

Trevor the Juggler will be performing from 11:00 am until 1:00 pm.

Lighthouse Charter School Chorus with Winds will be performing from 1:00 am until 3:00 pm.


Latham School Bell Ringers will be performing from 12:30 pm until 1:00 pm

All of the shops in Lemon Tree Village with be offering a Free Drawing ( Saturday Only) for special prizes that will include gift certificates, unique handcrafted items and more!

The Village Toy Store is collecting donations of new unwrapped toys which will be brought to Lower Cape Outreach - Santa's Stop. Every toy purchased at the Village Toy Store and donated will be matched with a toy of equal value.



Lemon Tree Village Shops are collecting warm coats and jackets, in good condition, to be donated to Lower Cape Outreach. Donations can be dropped off in the box by the stairway entrance to the Village Toy Store from Dec. 6th until Dec. 15th.

ZEN FROG

Lemon Tree Village Shops

AS WE ALWAYS SAY "THERE'S SOMETHING FOR EVERYONE"

The shopping experience here in the Village has been described as a "unique representation of artists from all over the United States, Europe, the Far East and, of course, our wonderful local artists." The Village is like no other shopping destination as portrayed by the beautiful flower gardens, water fountains, our lovely cafe, amazing shops and our entire staff of people.


Experience Lemon Tree Village Shops
by clicking on the LEMON TREE VILLAGE SHOPS sign
to enter our Photo Album.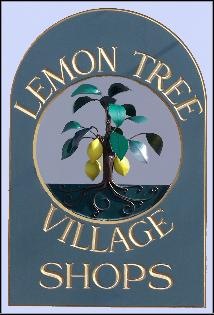 Brewster Birdhouse
Brewster Sweets
By the Bay
Cafe Alfresco
"Our Newest Shop"
Cape Cod Shop La Bodega
Lemon Tree Pottery
The Cookshop
The Tabletop Shop
Torch and Hammer
Village Toy Store "Our Newest Shop"
Woodworks Gallery

Tour buses, Campers, and Motor Homes welcome!
Plenty of room in our parking areas.
Restrooms, Tourist Information, and a Cafe available in village.

~ Just by clicking on the the photos, it will direct you to each shops web-site ~
(if the shop has a web-site)

* Store hours vary in the wintertime and early springtime *


"Everything you need to make the birds feel at home!"

Welcome to the most unique wild bird store on Cape Cod, You'll find everything needed to make the wild birds feel at home and bird watchers happy! We carry an extensive collection of high quality feeders, hand-crafted bird houses and decorative birdbaths. We also have complete setups for installation of feeders and houses. On our second floor you will find binoculars, books, videos, flags and flag staffs.

Open Daily *10 - 5
Phone (508)896-1522


"A Sweet Experience!"

Fine Chocolates and Confections. We have a wonderful selection of Truffles * Fudge * Taffy * Turkish Delight * Holiday Gifts and Confections * Penny Candy * Dried Fruit * Nuts * Sugar Free Chocolates and Candy Espresso, Cappuccino and Coffee available daily.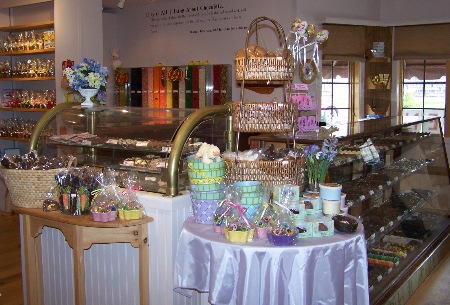 Open Daily *10 - 5
Phone (508)896-6500



Featuring work by Cape Cod and New England Artisans, Inspirational gifts and books.

Open Daily * 10 - 5
Phone (508)896-1800


Enjoy early morning Breakfast, Bake goods, Espresso and Coffee Bar, Chai and Tea.
For Lunch, we offer a wonderful selection of Soups, Panini and Specialty Sandwiches,
Seafood Specials, Grilled and Fried Food, Hot Dogs, Deli Salads, Pastries, and Frozen Drinks. In the Summertime, we offer a selection of Gelato, Ice Cream and Ice Cream Sundaes.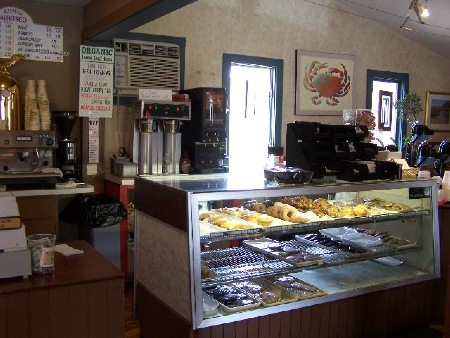 Open Daily * 8:30 - 4:00
Take Out Available
Phone (508)896-1741

"Bring Home a Memory"

Overflowing with Cape Cod and Brewster Souvenirs, this quaint little shop has something for everyone who has fallen in love with the cape. We carry the most unique tee shirts, and sweatshirts, along with mugs, magnets, post cards, sealife jewelry, beach bags, and so much more.

Phone (508)896-8185

Email - info@thecapecodshop.com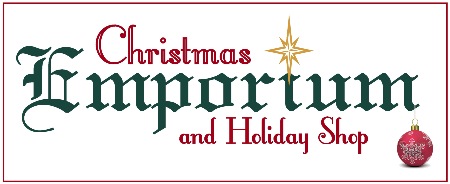 Open daily * 10 - 5

(508)896-3065 Ex 101 lemontreepottery@aol.com

lemontreepottery.com


"As Unique as You Are!"

Women's Clothing, Jewelry, Pottery and Gifts with a Latin Flair.

The new owners of La Bodega have doubled the size of their shop and are carrying an expanded inventory.

Open daily * 10 - 6
Phone (508)896-7340
Fax (508)385-2207
Email pamn52@verizon.net

Welcome to Leighton Realty. We have successfully helped people buy, sell or rent their real estate since 2004. We offer a team approach which draws on the extensive experience and knowledge of all our agents. With an in-depth approach for the appropriate exposure, we can help you market your home to ensure the best possible price and a timely sale.

(508)896-1222

leightonrealty .com

American-Made Pottery and Crafts, Native American Pottery and artifacts, Native American and American Crafted Jewelry, Fine Jewelry, Garden Statuary and Art, Indoor and Outdoor fountains, Garden Art and Mexican Art.

Open Daily * 10 - 5:30
Phone (508)896-3065 Ext. 101
Fax (508)896-2407



This shop carries Gourmet Cookware, Copperware, Bake ware, Kitchenware and Grill ware. They have an interesting selection of Gourmet, Indian, European, and Oriental speciality items. They're known for their cooking , baking and household gadgets, tools and supplies. They offer a wide variety of coffee, tea, spice, jams and condiments.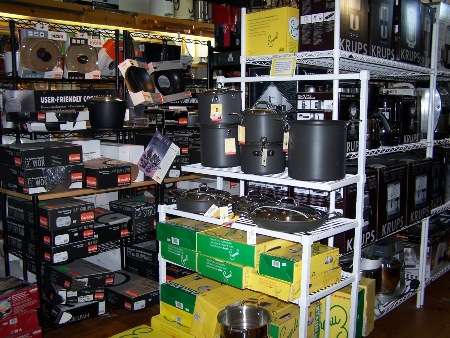 Open Daily * 10 - 5
Phone (508)896-7698 Ext 100

Fine Dinnerware, Tableware, Glassware, Bakeware, Cookware, Chopping Block, China Cabinets, Serving Trays and Containers, Fondue sets, Table and Kitchen Linens, Decorative Paper Napkins and Doilies, China Tea Sets, Cape Cod Cookbooks, Lampe Berger, Wine Glass and Plate Holders and Racks, Clocks, Coasters, Candles, and an interesting selection of decorative items.

Open Daily * 10 - 5
Phone (508)896-7699 Ext 102

Any and All Jewelry Repairs, Engraving, Resizing and Remounts. A beautifully unique selection of Silver and Gold Fine Jewelry. He carries a nice selection of Silver Charms, Cape Cod Gift Items, Handmade Handbags, Watches, Watch Bands, Watch Batteries, and Gold and Silver Jewelry Cleaners. He's famous for his Bees, Homemade Honey and Pollen.

Open Mon - Sat * 10 - 5
Phone (508)896-2331


"Specialty Toys for the Kid in Everyone"

Unique, affordable, speciality toy shop where customers are invited to play and enjoy. Some of their Toy companies are Legos, Thomas and Friends, Webkinz, Bakugan, Calico Critters, TY girls, Ugly doll, and Playmobile. They offer arts and crafts, puzzles, games, reading and activity books, Beach toys, Toy Trucks, Educational toys, Children's jewelry, Science activities, Infant and Toddler toys, Old Fashioned Toys and Children's Sunglasses.

Open Daily * 10 - 5
Phone (508)896-8185

thevillagetoystorebrewster.com

The owners of Woodworks Gallery have expanded their shop and will be carrying a larger inventory of Amish Furniture. They will be featuring some of Barry Hills "Cape Cod" Paintings, which were originally found at Sola Gallery.


"Fine Handmade Wood and Nautical Items"

This shop carries a unique selection of American Crafted Wood Art and Gift Items. The Wood Art is the highlight to this shop which includes The Tree of Life, Flowers, Birds Sailing Ships and Signs. Wood Gift Items includes Jewelry, Jewelry Boxes, Salad Bowl sets, Serving Spoons and Tongs, Watches, Old Fashioned Toys, Toys and Games, The Famous Bird Back Scratchers, Wood Wick Candles, Windchimes, Rocking Chairs, Children's Furniture.

Open Daily * 10 - 5

Phone (508)896-3133

Please click on this LEMON TREE VILLAGE SHOPS sign to view our Photo Album